Friday, September 20, 2019
7:00 - 9:00 pm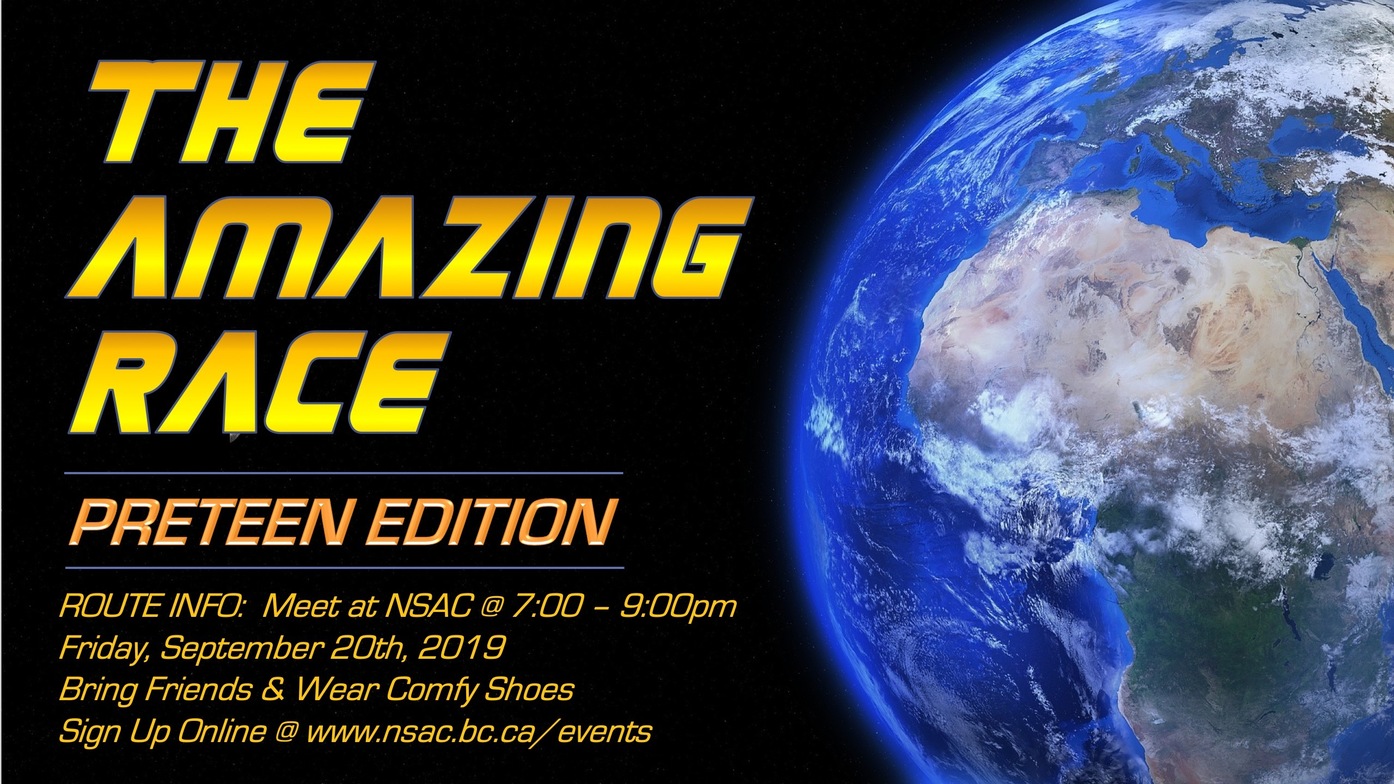 We will be meeting at the church at 7pm Friday, September 20th for NSAC's Preteen AMAZING RACE featuring exhilarating challenges and action-packed adventure. Sign your preteens (Grade 5, 6 and 7 only) up below, invite your friends, and come ready to race (comfy shoes are a must)! Dress for the weather.
Registration Opening in September!