Sunday, June 23, 2019 - 10:15AM - 10:45AM
Sunday, June 23, 2019 - 12:15PM - 12:45PM
Lower Auditorium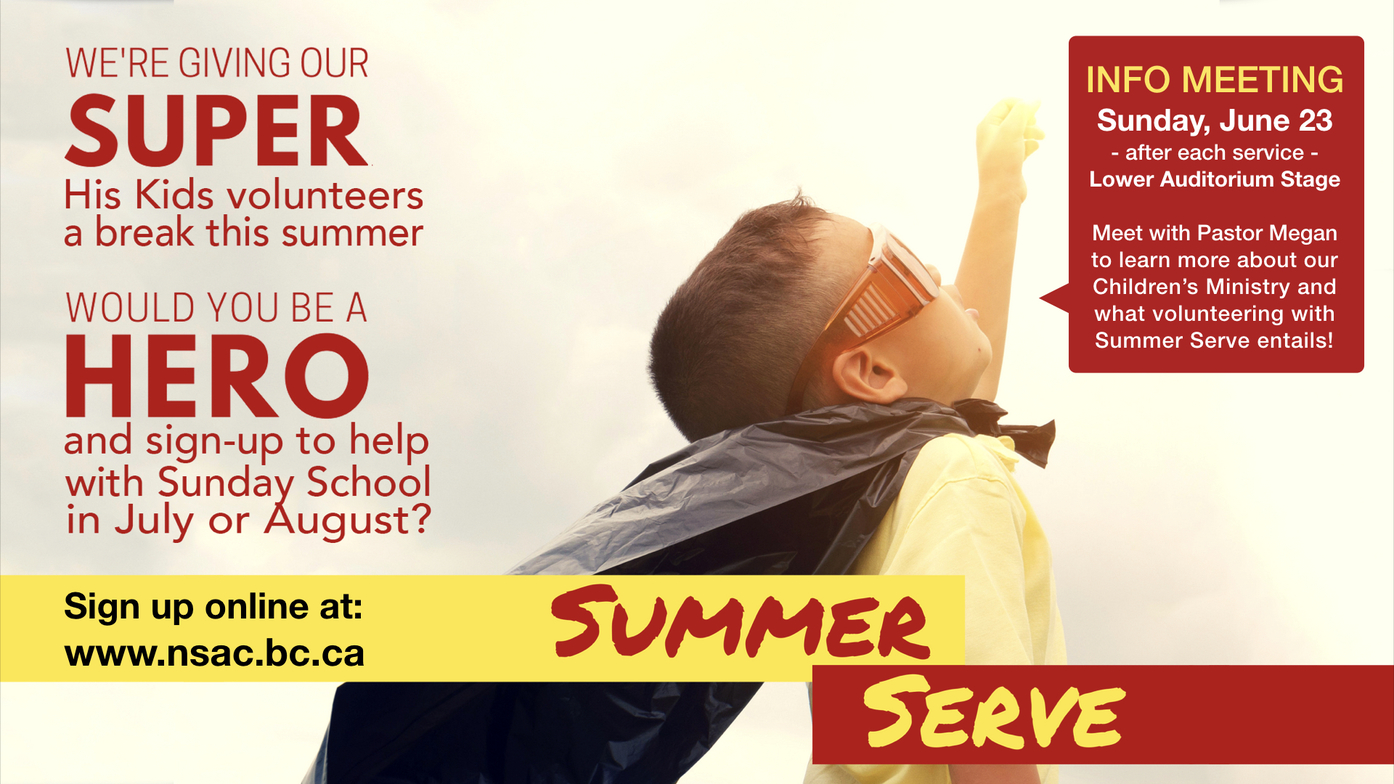 Come hear more about the Children's Ministry and what volunteering for Summer Serve entails! Meet Pastor Megan by the lower auditorium stage after either service on Sunday, June 23.
Will you help give our regular volunteers a break over the summer? Click Here to sign up online!