This event has already occurred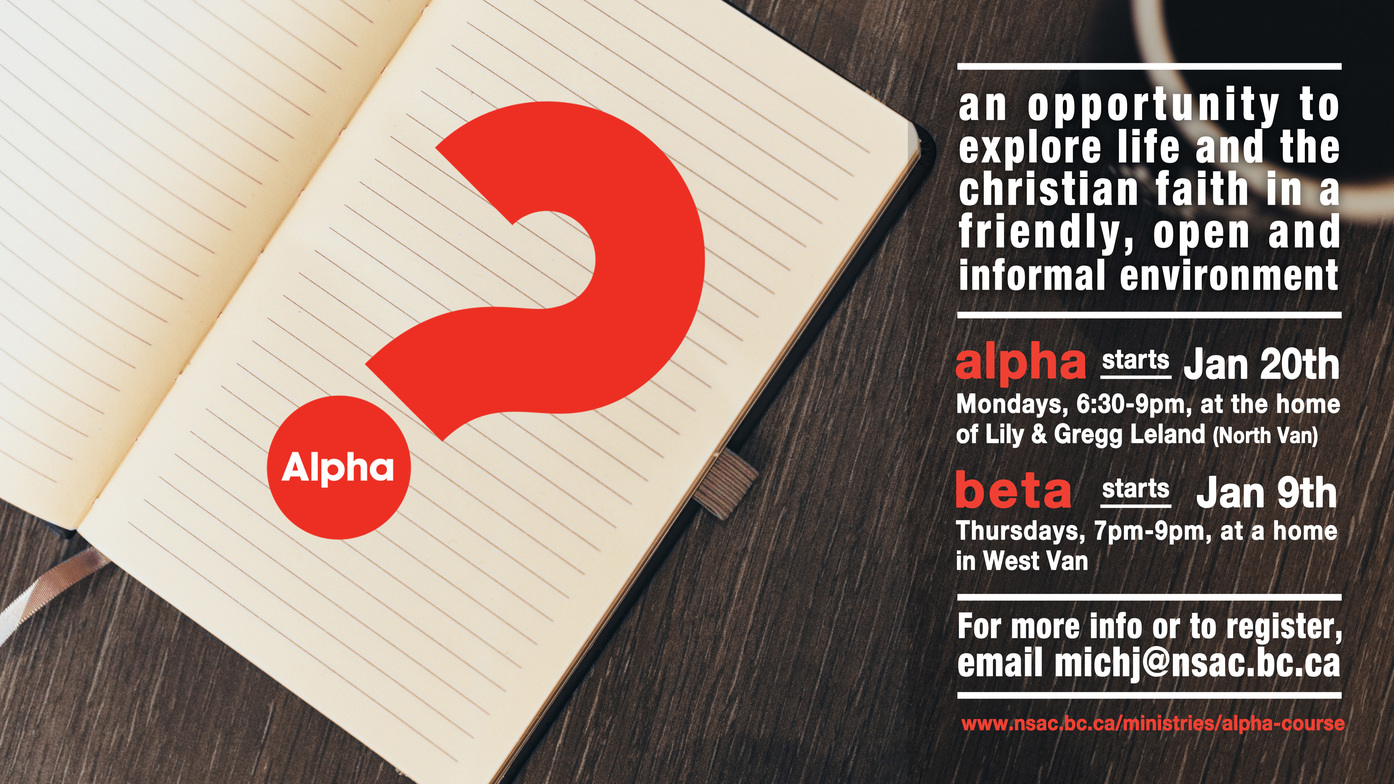 Save to your Calendar
Alpha will be held Mondays, starting January 20th (NOTE NEW DATE), 6:30-9pm at the home of Gregg and Lily Leland (North Van). Caroline Chao and David Sawdon will facilitate. There is no cost. Dinner will be served. See below for a description of the Alpha course.
CLICK HERE TO REGISTER FOR ALPHA
Alpha is an opportunity to explore life and the Christian faith in a friendly, open and informal environment. In Alpha topics such as "Who is Jesus?" "How does God guide Us?" "How can I be sure of my faith" are addressed. This is a great place to come and ask questions with other seekers or new Christians.
The course is 10 sessions and includes an intriguing video presentation and some small group discussion. Half way through the course there is a one day retreat planned focused having a personal encounter with God.
The Alpha course has become a worldwide phenomenon, now in 164 countries, where approximately 15 million people have come to explore the meaning of life from a Christian perspective.
What to expect...
At each session, people enjoy great food, laughter and learning in a fun and friendly atmosphere where no question about life and God is seen as too simple or too hostile... questions like: Is there a God? Why am I here? Where did I come from? Where am I going?
Who is the Alpha course for?
The Alpha Course is for anyone... anyone who thinks there may be more to life than what he or she is experiencing now.
People attend from all backgrounds, religions, and viewpoints. They come to investigate questions around the existence of God, the purpose of life, the afterlife, the claims of Jesus and more.
Some people are looking for a relationship with God that really changes life. Others come for the close, long-lasting friendships that are built during The Alpha Course. Everyone is welcome.
For more information, please contact the church office at 604-984-6422.