This event has already occurred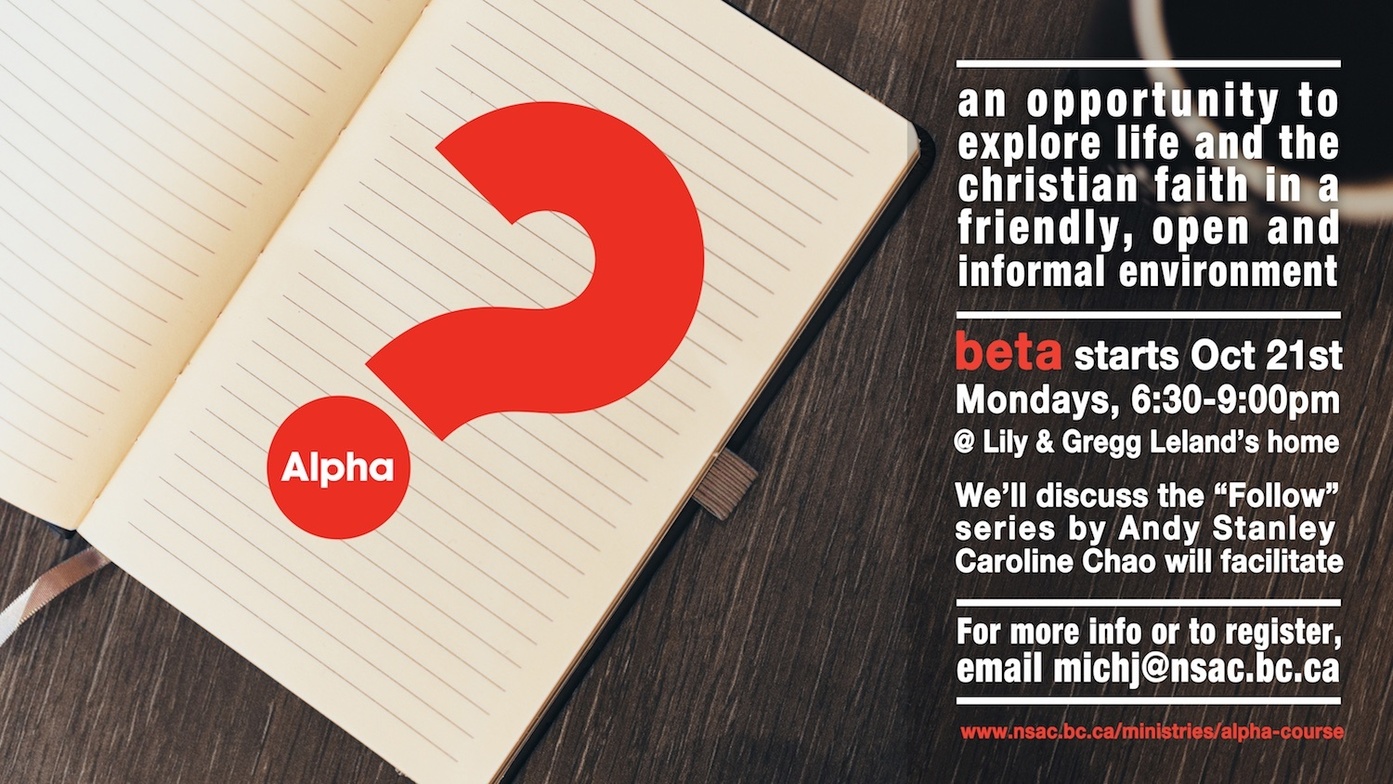 Save to your Calendar
Beta, our follow up to Alpha, will be held Mondays, starting Oct 21st, 6:30-9pm at the home of Gregg and Lily Leland (North Van).
We're going to be using an 8-part series by Andy Stanley entitled "Follow".
"Regardless of what you believe,
Regardless of how you behave,
Jesus invites you to...Follow"
Beta will be the same format and feel as Alpha (dinner, video, discussion). It will be a great opportunity for connection and open dialogue. Caroline Chao will facilitate. There is no cost.