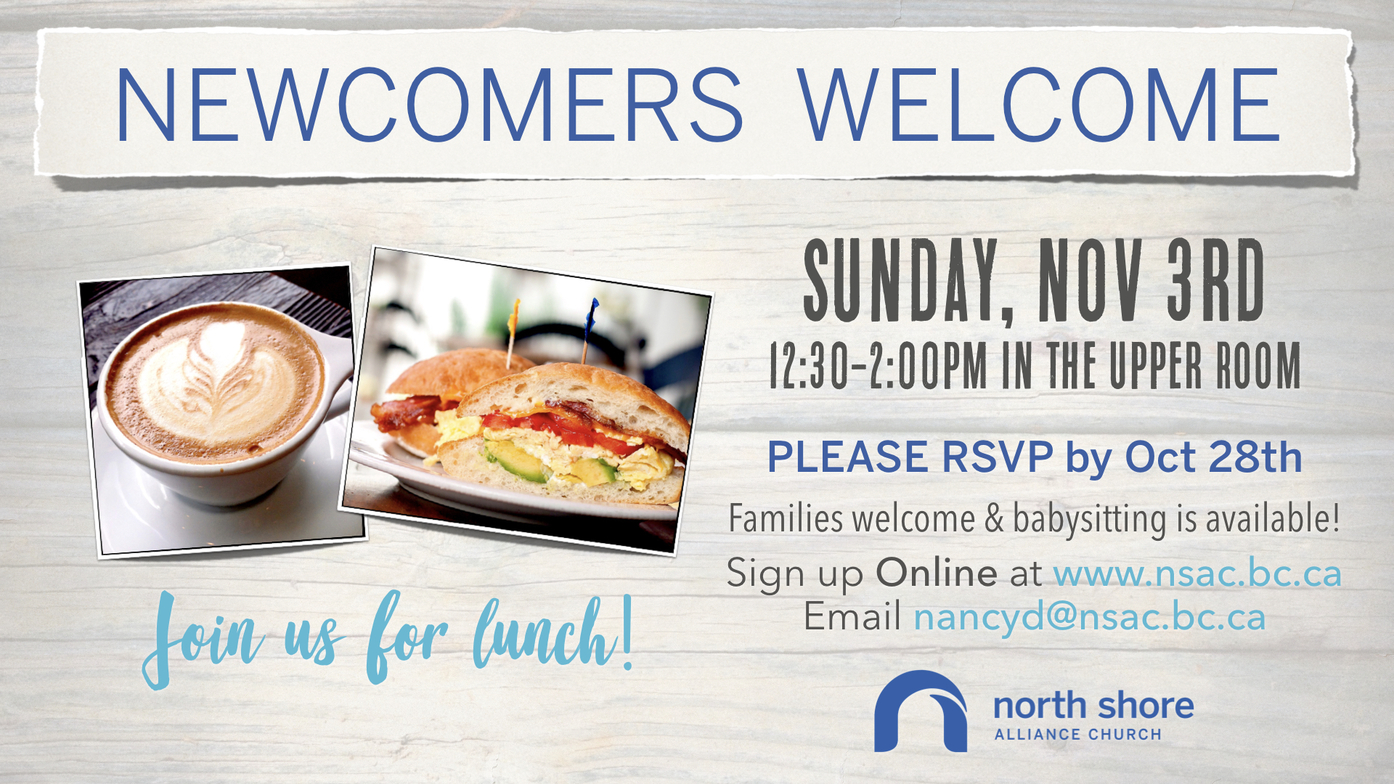 Save to your Calendar
If you are new or recently attending our church and would like to connect with our pastors and staff, please join us for lunch after the 11am service on Sunday, November 3, 2019. Families are welcome and babysitting will be available. We'd love to get to know you!
Because a meal is provided, we need you to register by October 28, 2019.
For more info please contact Nancy Dixon - nancyd@nsac.bc.ca