Friday, February 8, 2019
6:00 - 8:30 pm
NSAC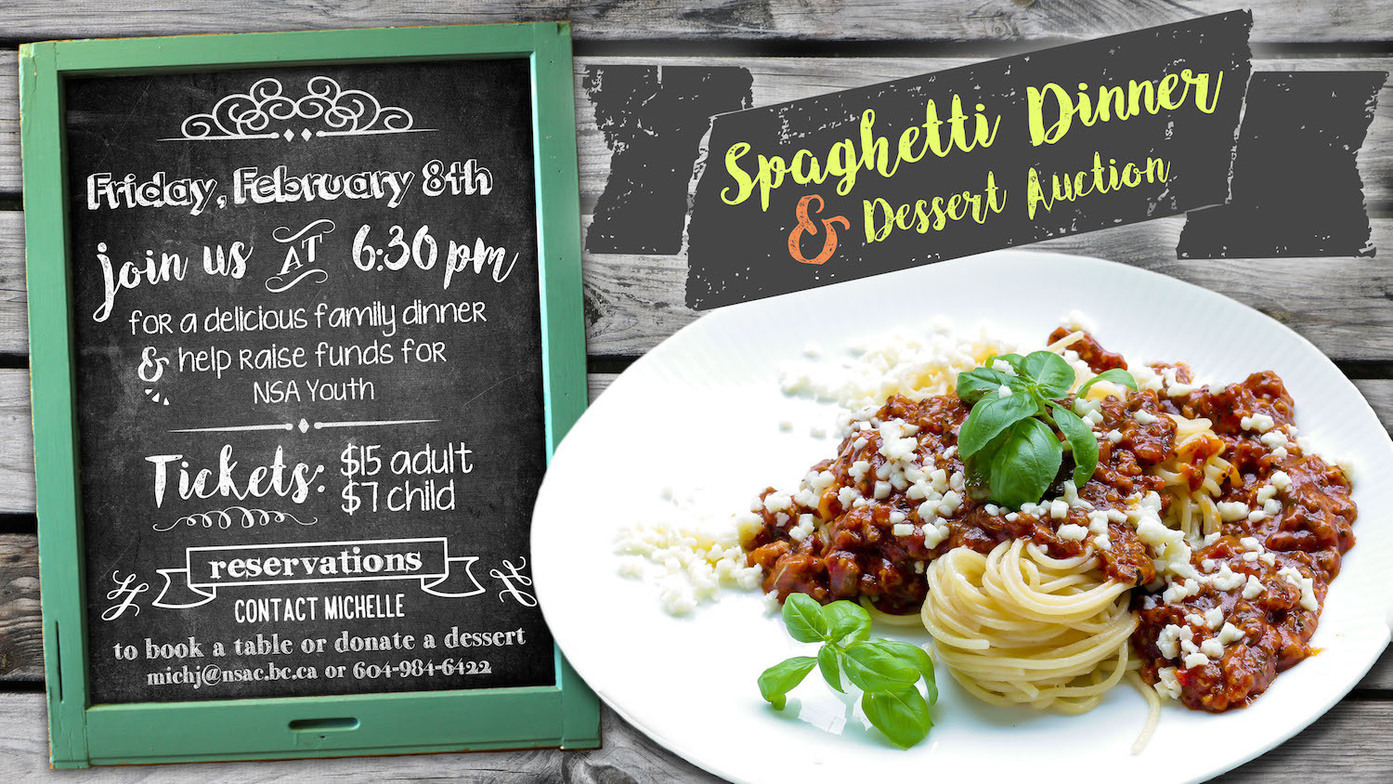 Join us for a delicious 3 course family dinner and a fun dessert auction.
We will be enjoying an evening in community together as we raise funds for our Youth. We hope to raise funds for the transportation to Rush Youth Conference.
We appreciate your support! Please come out with friends for a fun night or gather your small group for a social.
Please call or email Michelle to book a table and/or to donate a dessert!
Michelle Jackson [email protected] 604 984 6422