This event has already occurred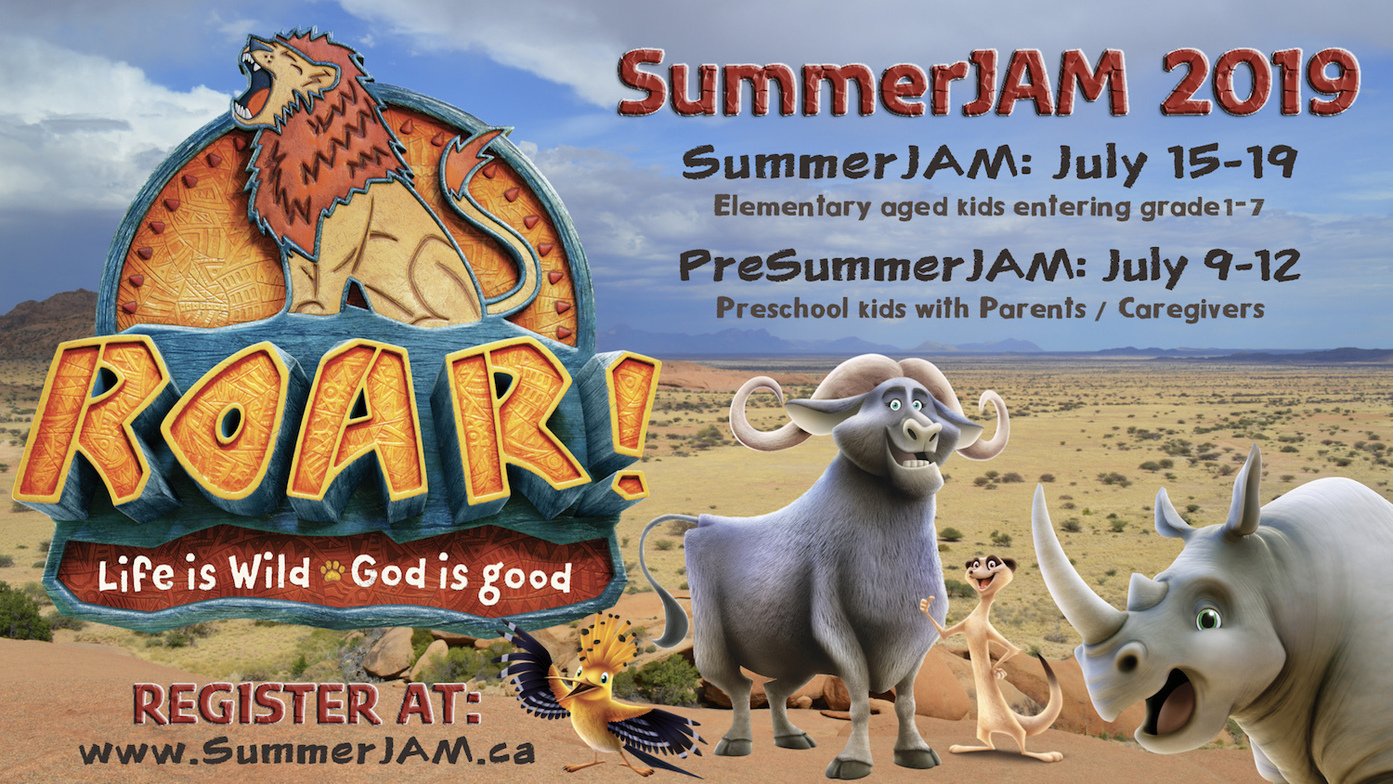 Save to your Calendar
Get ready for an adventure with friends old and new, and discover the wildest week of the year at SummerJAM 2019: Roar!
SummerJAM is a fun week where we will learn Bible Stories, play games, make crafts together, sing and enjoy some hilarious skits! July 15th - 19th from 8:45 - 12:30pm daily!
Registration is OPEN! Head over to www.summerJAM.ca
for details about this year's event and to register your kids.