NEW! Our Church Directory is now available on the Church Center App!*
CHURCH CENTER
If you haven't used Church Center before, click here for instructions on how to download the app and get connected to our NSAC community.  If you don't have a smart phone or tablet, you can click here to view Church Center through a web browser.

HOW TO JOIN THE DIRECTORY
If you have been a regular participant in our church community over the past year (e.g. have attended Sunday morning services in person, or participated in a ministry, seminar, or event)
- OR - if you already receive email updates regarding NSAC, please check your email for a direct link to set up your directory profile.
If you are new to NSAC, or have never registered online for Sunday services, ministries, seminars or events, you may need to start a new profile.  Please fill out this form to get started!  After your contact information is verified, we will email you a direct link to join the NSAC directory on the Church Center app.
Setting Up Your Directory Profile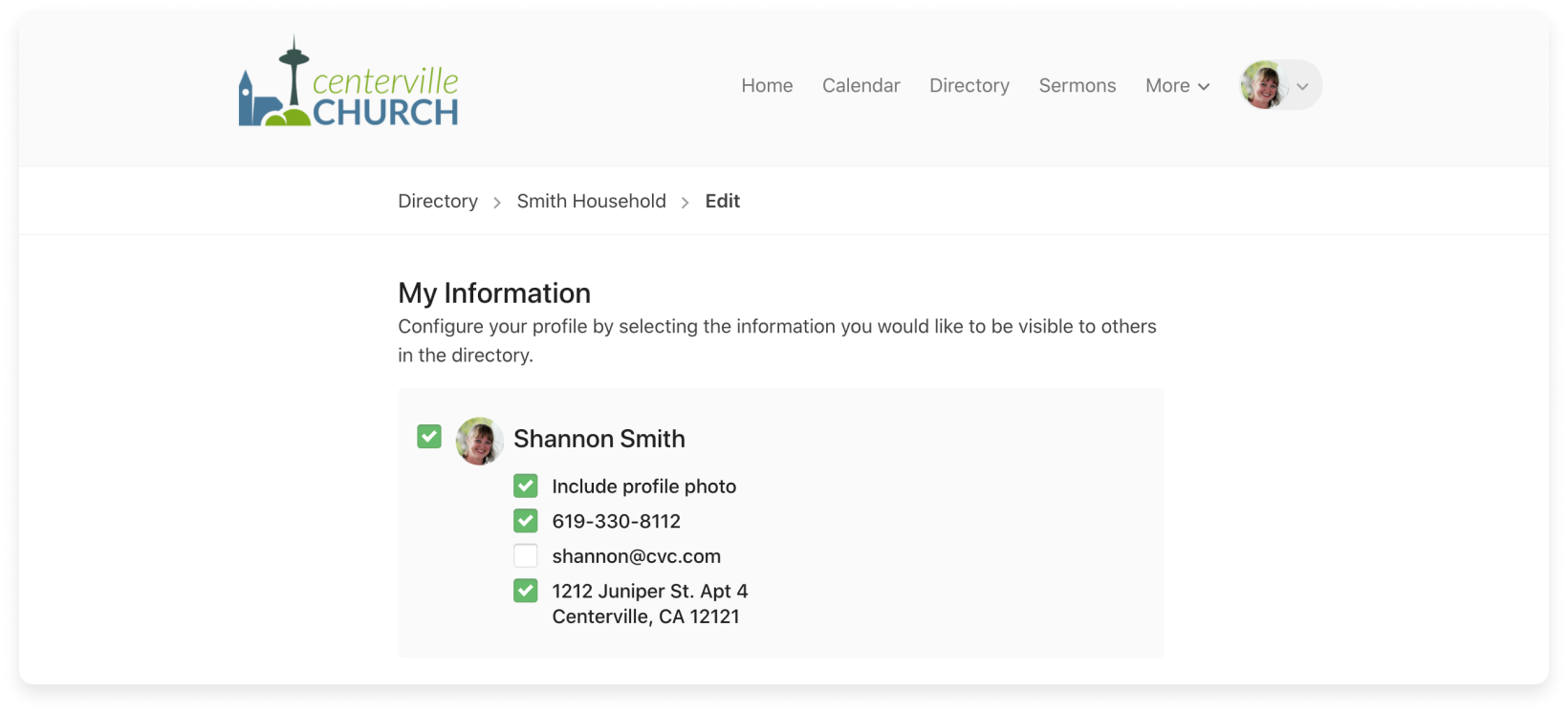 When you open the link to join the directory, you will have the opportunity to select which contact information you would like to share for each member of your household. You can also upload individual and/or family profile photos, if you choose.  
You can go back and change your privacy preferences for your contact and household information at any time through the Church Center app!
CONTACT
If you need assistance signing up or setting up your directory profile, please call the church office at 604-984-6422 or email Kristel at kristell@nsac.bc.ca
---
* PLEASE NOTE:
We will be phasing out the directory on this website (www.nsac.bc.ca/directory) at the end of 2021, and will solely be using the Church Center directory starting in 2022.
If you would like a printed copy of the church directory, please contact Kristel Larson for more information: email kristell@nsac.bc.ca or call 604-984-6422 x 231.