Women's Retreat
Women's Retreat
April 13 - 15, 2018
Stillwood Camp and Conference Centre, Cultus Lake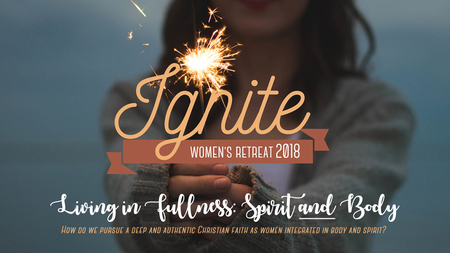 Our annual women's retreat is a great opportunity to grow in your faith and have fun connecting with other women. This year's retreat is April 13-15th at Stillwood Camp in Cultus Lake. Our theme is "Living in Fullness: Spirit and Body".

Cost is $180; scholarships are available. Please contact Pastor Mardi or Anne Thicke (We don't want cost to be a deterrent to anyone).
Hope you can attend! Invite a friend!
**Please register by March 29th**. (If you are going away for Spring Break, we would appreciate if you might consider registering before you leave.)
Ministry Women's Ministry
Return to Events
---