This event has already occurred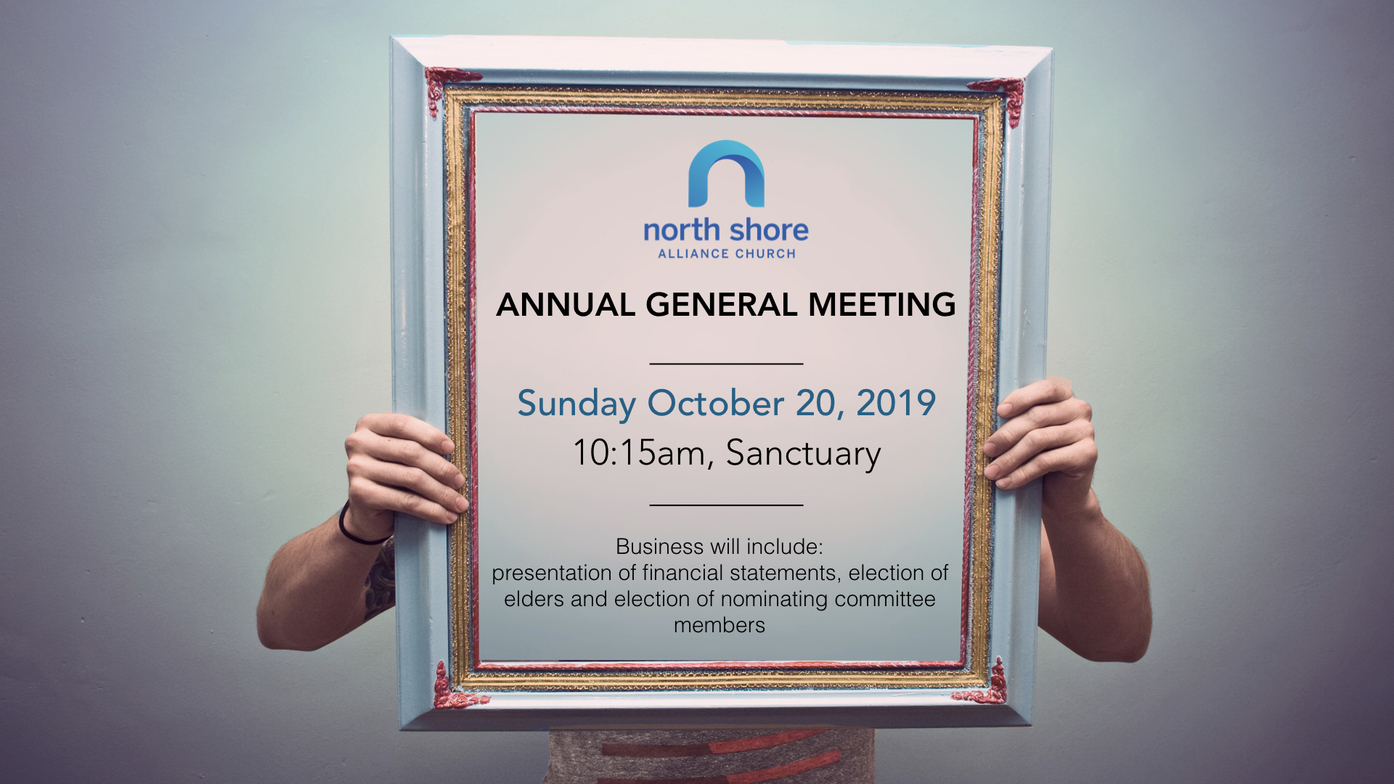 Save to your Calendar
The 2019 Annual General Meeting will be on Sunday, Oct 20th at 10:15am (between the services), in the Sanctuary.
Business at the AGM will include the presentation of financial statements, election of elders, and election of nominating committee members. The 2019 Annual Report was emailed to the Membership list and there are copies available at the Welcome Desk as well. The Elders Board candidates up for election are: Brad Boyd, James Chao, Sofia Kennedy, and Craig Timm. Their biographies, along with those of the elders in the middle of their service term, are available in the Annual Report and on the bulletin board next to the front door.
Childcare is available during the AGM so that parents are free to attend the meeting.
If you are attending the 9am service this Sunday, you do not have to pick up your children when the service ends. During the AGM, the children will watch a VeggieTales movie and there will be popcorn to snack on. Parents can pick up their children after the AGM is finished.
If you are coming for the AGM, then staying for the 11am service afterwards, please make sure to arrive a few minutes early to sign in your children before the AGM starts at 10:15am.