Sunday, January 20, 2019
7:00 - 9:00 pm
North Shore Alliance Church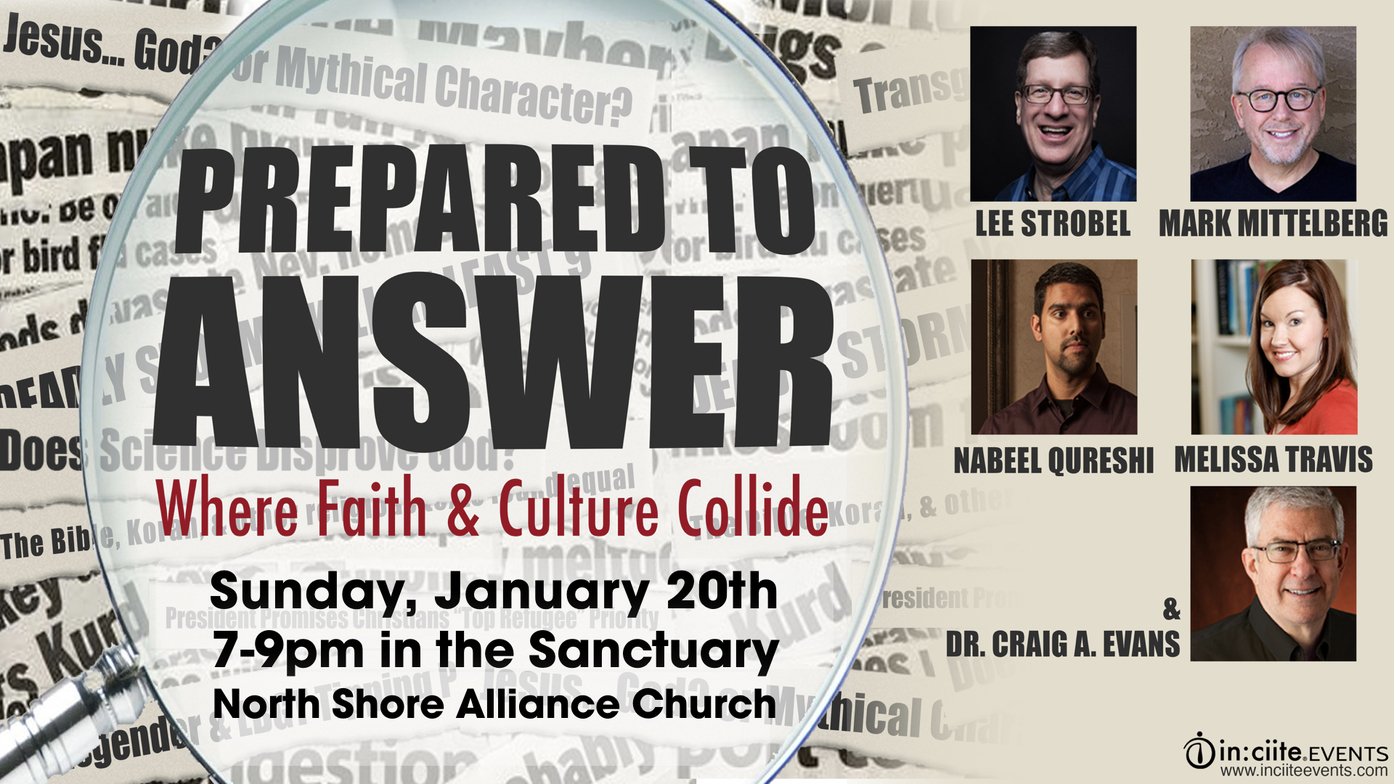 Leading apologists will address various collision points between our culture and a biblical faith. Together they will help us, as 1 Peter 3:15 commands, be "prepared to give an answer" to questions such as: Would a good God allow pain and suffering? Does Science disproved God? Which is true: Islam or Christianity?
There is no cost and no need to register for this event. Please invite a friend and come!