This event has already occurred
Save to your Calendar
The discovery of the remains of 215 children at the Kamloops residential school has raised further awareness of the mistreatment of Canada's indigenous people. It is important to not only acknowledge this or feel empathy for those who have suffered, but to begin to actively seek and participate in reconciliation. Dr. Jennifer Singh highlighted this in her June 25th article in Christianity today entitled: "The Church Has Ignored the Grief of First Nation Peoples Too Long". Dr. Singh will share her experience in listening, and point us to ways we can respond. Join us as a church as we pay attention to these important truths.
Friday, August 6
7pm in the Sanctuary & on Zoom
Registration is not required to attend in person
---
Join Zoom Meeting
https://us02web.zoom.us/j/86713534083
Meeting ID: 867 1353 4083
+1 778 907 2071 Canada

Find your local number: https://us02web.zoom.us/u/kcZicQpHbU
---
Dr. Jennifer Singh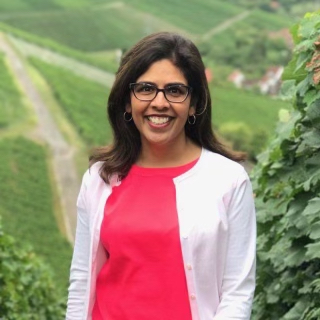 Jennifer Singh is currently the Assistant Professor of Intercultural Studies at Ambrose University and serves as a lay-minister in a church located on a First Nation in Southern Alberta. Prior to this, Jennifer was involved in International Development Work and served with Samaritan's Purse Canada, the International Christian Alliance on Prostitution (ICAP), and Ellilta Women at Risk (Ethiopia) in a variety of countries including Cambodia, Uganda, and Ethiopia. Jennifer completed her PhD at the Oxford Centre for Mission Studies (Oxford, UK). Her research endeavoured to articulate a theological response to prostitution within the context of Addis Ababa, Ethiopia that was informed by the voices of women affected by prostitution and leaders of the evangelical church. After listening to and learning from those on the margins in the Majority World, Jennifer is now applying her global experiences in her local First Nation's context as her community works toward cultivating an Indigenous expression of the church.