This event has already occurred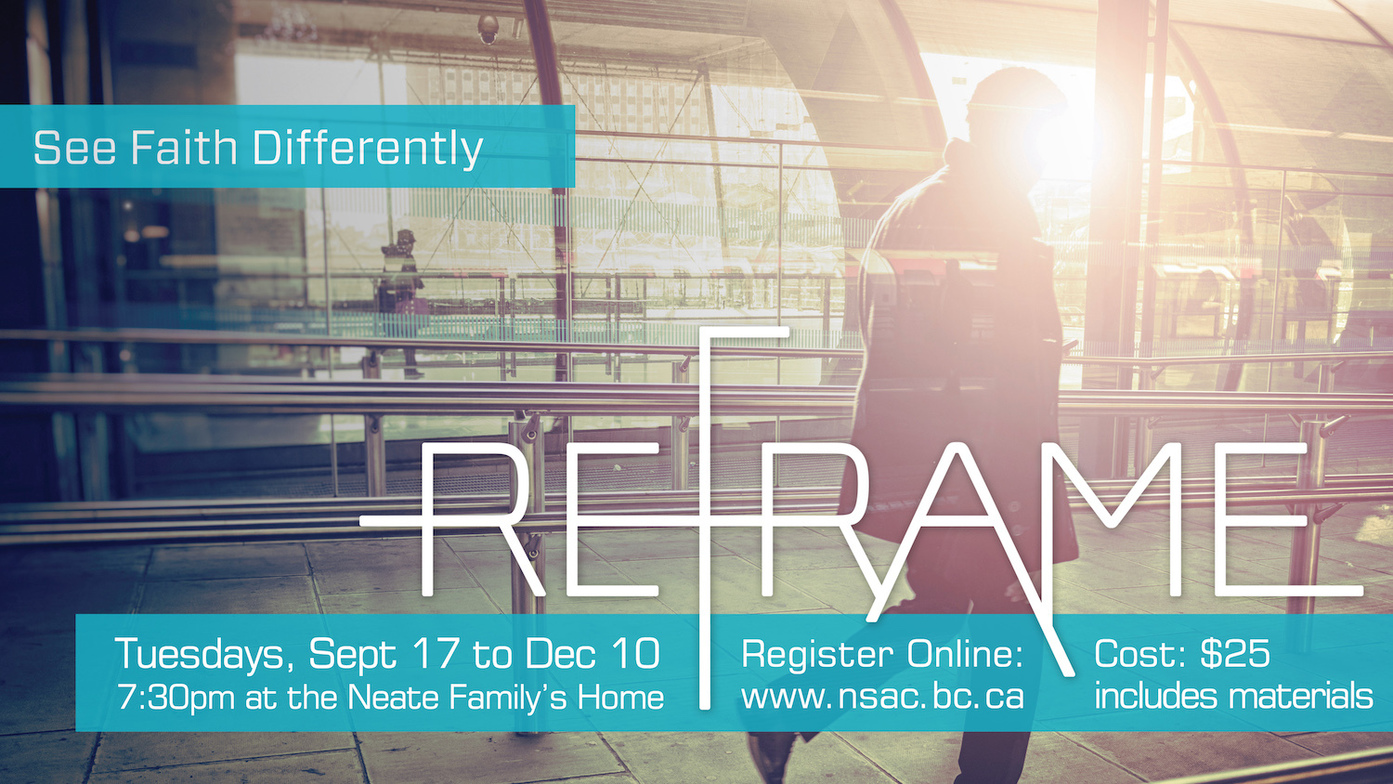 Save to your Calendar
What does it look like to follow Jesus in our modern world? Reframe is a 10-week film series that equips Christians to see the gospel with fresh eyes, and experience its renewing power in every aspect of life. Join us at 7:30pm on Tuesday nights, starting Sept 17 and ending Dec 10. (*Exact dates listed below*) Cost is $25, which includes a course booklet and a small donation to Reframe. Because of limited space, we ask that participants commit to attending at least 8 of the 10 sessions.
Space is limited to 10 participants, and is now full. If sign up is full, please email mardids@nsac.bc.ca to be put on the waiting list. We will also inform you of the next course and give you priority sign up.
Contact John Neate for more information at john@jjbeancoffee.com
* We will meet for ReFrame on Sept 17, Oct 1, 8, 21 (Monday), 29, Nov 5, 12, 19, 26, and Dec 10.