This event has already occurred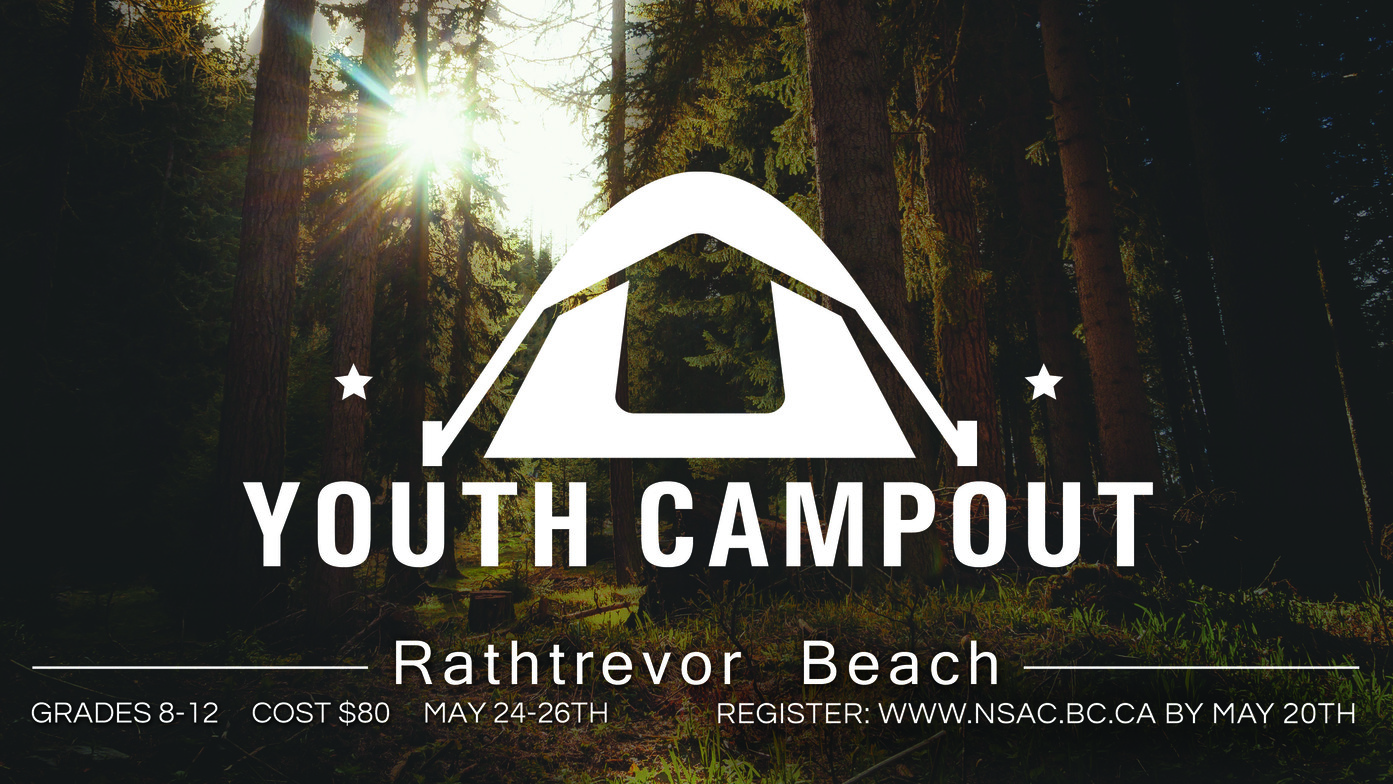 Save to your Calendar
Rathtrevor Park: With its thick forests and glorious ocean sunsets, Rathtrevor Provincial Park in Parksville is the perfect place to get away for the weekend. We'll stay as a group campground just 5 minutes from a sun-baked beach! This place is fully equipped with showers and both flush and pit toilets.
There are SO many reasons to come:
Nightgame, skim boarding, campfires, games, picnics, walks, sun, beach time, talks/testimonies, sunsets, ferry rides, trees, sports, music, staying up late, laughter, friends, marshmellows & S'mores, frisbees, sunrises, general goofing around, lots of friends to hang out with, and much more...
Registration closes May 20th
MEET
Friday May 24th, 2019
Meet at the foot passenger area at Horseshoe Bay Ferry Terminal at 5pm.
We will be taking the 5:45pm ferry to Nanaimo
RETURN:
Sunday May 26th, 2019 on the 3:30pm ferry from Nanaimo.
Parents should pick up up at the Horseshoe Bay Ferry Terminal at 5:10pm.
COST:
$80
** NOTE: This includes a $40 non-refundable fee if cancelled before May 15th.
If cancellation is made between May 16th and May 25th, 100% cancellation will apply.**
Registration closes at midnight on Monday May 20th!
Please sign up early to help us to plan well.
BRING:
Tent (if you have one)
Sleeping Bag, Pillow and camping mattress
Flashlight, Mosquito Repellent
Clothes & Toiletries
Bathing Suit, Towel and SUNSCREEN!
Frisbee, Football, Guitar, etc
Bible, Journal and Pen
Labelled Water bottle and coffee cup
No drugs, alcohol, vapes or cigarettes.
We can not be responsible for any lost, stolen or damaged electronic devices.
Contact Michelle Jackson on 604 984 6422 ext 257 if you have any questions.