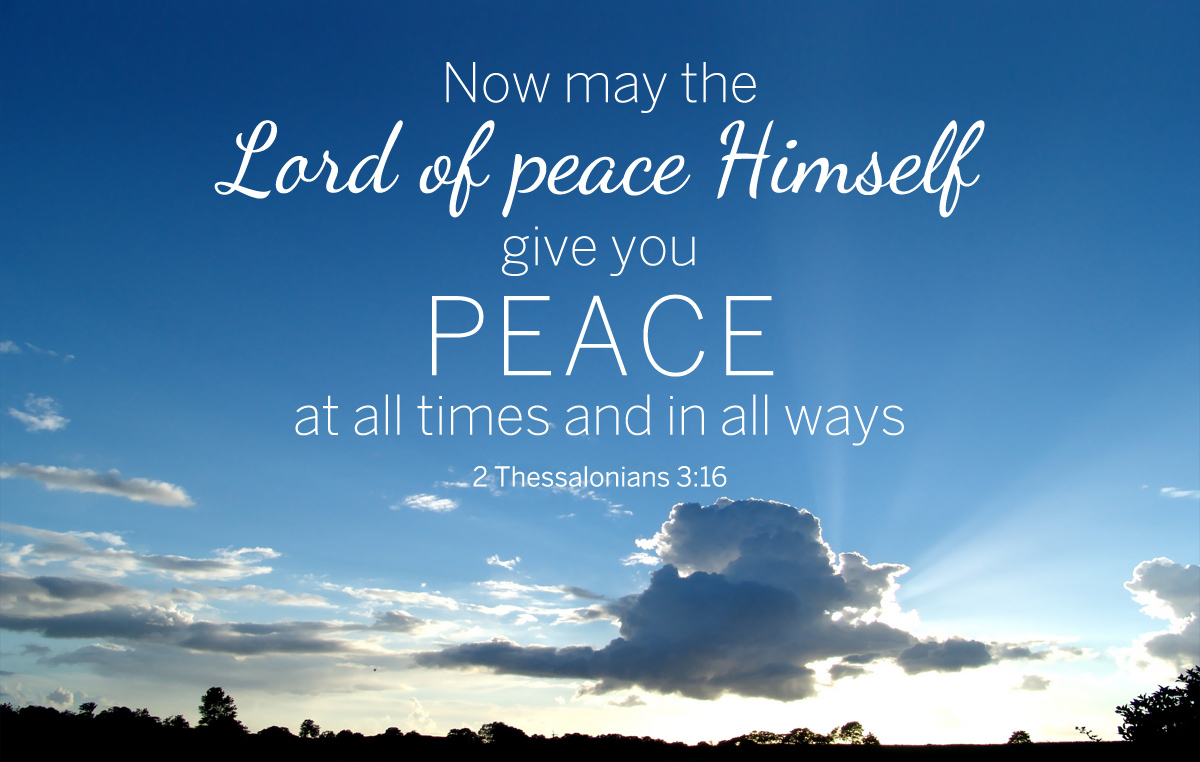 An Update on the Ministries of NSAC
Everyday - and at times it seems, every hour - things are changing. Hospitals are filling up while workplaces, schools, and public places are being closed. There is widespread worry about physical health, mortgage payments, and the like. The world does not feel as safe as it did just a few short weeks ago. In times of uncertainty, upheaval, or disaster Christians lift their eyes from their surroundings to the One who sustains all of heaven and earth.
While some things have changed, other things aren't subject to change. God is still on His throne. We are still His children. And no matter what happens, our future is still secure. Our lives are in God's hands—today, tomorrow, forever. Our prayer for you is in keeping with the Apostle Paul's prayer from 2 Thessalonians 3:16, "Now may the Lord of peace Himself give you peace at all times and in every way. The Lord be with all of you."
---
All the info in ONE place!
We wanted to let you know how we will be adjusting the ministry of the church in keeping with the health authority's advisory on social distancing... so we created this update with information about each ministry, all in one place, to help reduce the number of emails you'll be receiving.
As new communications are released by authorities and things change, we will continue to update the website with new information, so please keep checking in! If you have questions: email info@nsac.bc.ca, call the church office (604-984-6422), or reach out on social media.
---
Sunday Morning Services
We had a successful first live stream of our services this past Sunday and many people commented on how much they appreciated being able to participate from home.
For the next 8 weeks we will ONLY be live streaming our services in an effort to help flatten the curve through social distancing.
(Note: a Facebook account is not required to watch the live stream. When Facebook gives you the option to login or create a new account, select "Not Now" and you will still be directed to the NSAC page.)
Video Recordings will be available shortly after the service ends on the sermons page of our site.
---
Children's Ministry
His Kids is excited to jump into connecting with families online! Every week we'll send families an email with curriculum for preschool and grade school kids, that you can do at home. This will include a lively video Bible lesson, worship songs, Zoom links for interaction, and creative activities to support the lesson. We hope you'll have fun with this! We hope you'll be blessed! We're here to support your family thriving in brand new ways. Watch for the email coming to you for this weekend.
---
Preteens
Our weekly Preteen ministry will happen online on Sundays from 11:30-12:10pm with Lin and Rahel. Parents will be receiving an email from Rahel with more details.
Preteen Events will also be held online on April 2, 16, and 30 from 7:00-7:40pm.
Please contact Rahel at rahelg@nsac.bc.ca if you have any questions.
---
Youth
NSA Youth goes online starting Wednesday, April 1st at 7pm. Brendan and Paula will be sending out more details soon.
We have decided to move the Mt Seymour Retreat to an online platform. Please check the Facebook group (NSAC Youth Group), Facebook page (NSA Youth) or the Instagram (@nsacyouth) for updates.
---
Young Adults
Young Adults will be continuing to meet online or outside on Tuesday evenings. Check the NSA Young Adults Facebook page for updates or email Adam at youngadults@nsac.bc.ca for more info.
The Young Adult Worship Night that was going to happen on March 28th has been postponed.
---
Connect
Our Wednesday morning women's Bible study will resume on April 1st in an online format that allows for both large and small group time. Participants will receive details in an email from the Connect team.
Our Women's Retreat will not take place at Stillwood but will move to an online format on Saturday, April 18th. More details to come.
---
Coffee Time
Coffee Time has gone mobile and is "taking to the streets!" Pastor Dave is coordinating this effort to continue to support our Coffee Time participants with recorded worship and teaching that can be accessible from smartphones.
---
Small Groups
Small groups are encouraged to continue to meet using an online platform. A few groups have already started this week using Zoom and the feedback has been really positive.
* NEW SMALL GROUPS: We are also starting new small groups for those who would like to get connected in this way. Contact Anne (annet@nsac.bc.ca) if you would like to join a group or click here to sign up on the church website.
Our Alpha and Beta groups will also continue through online meetings.
---
Prayer
We are excited to offer two new ways to come together as a community to pray!
Daily Devotional
On Friday, March 20th Pastor Dave and Paula led us for our kick-off devotional and interactive prayer time on Facebook Live.
Going forward, one of the pastors will lead a live daily devotional Monday to Friday, at 12:15pm on our Facebook page: www.facebook.com/northshorealliancechurch/. This will also be posted later in the day under "News" on our website.
Corporate Prayer
This Thursday, March 26th at 8pm, we will gather corporately online for a time of prayer. If you would like to take part, please email Pastor Anne (annet@nsac.bc.ca) by Thursday noon so that she can send you the link to participate through Zoom. NOTE: you will need to have first downloaded Zoom onto your computer. We will try to accommodate requests received later on Thursday but can't guarantee.
---
Giving Financially
We wanted to remind you of ways you can continue to support the church financially while we do life together in new "online" ways rather than in the church building.
You can mail a cheque to the church (201 East 23rd St. North Vancouver, V7L 3E4) or drop off cheques or cash during the week as there will be an admin staff available to answer the door.
You can "Donate Online" from the church website (the link is also in the upper right hand corner of the Home screen). From there, you will be taken to a screen that guides you to 3 options for remote giving:
Credit Card via Paypal
Pre Authorized Donations (PAD), which authorize the church to directly draft your bank account, on either the 3rd or the 18th of each month (or both if you prefer to spread out your donations). If you choose this option, please note there is a link to an authorization form at the bottom of the page that is required to initiate the transfers. Please send it to tamic@nsac.bc.ca
E-Transfers: etransfers@nsac.bc.ca Be sure to include the "s" at the end of transfers. We have registered this email address with RBC Bank, so you should not have to add a security question or response. If you are asked to do so, please check that you have the email address entered as etransfers@nsac.bc.ca.
IMPORTANT: Should you decide to give electronically, we still want to designate the funds based on your preference, so be sure to leave a note or comment with your giving about where you prefer the funds to be designated. (See the website for these designations).
There are also several third-party sites, such as CanadaHelps, where you can designate a donation to North Shore Alliance Church.
---
Feeling Isolated? Know someone in need?
We want to come alongside one another and support our community during this time of social distancing and isolation. If you need help with practical things like having some groceries picked up and delivered to your door, errands run, or you would like a weekly phone call to not feel so isolated, please call the church office or email: info@nsac.bc.ca - we have a team of volunteers who are willing to step in and help! If you know someone who may need care, please let us know. Let's take care of one another!
If you'd like to join the team that is helping, please email info@nsac.bc.ca.
Suggestions to help everyone stay connected during this time:
Join a new small group or continue attending your existing group
Attend the daily devotional Monday - Friday at 12:15pm for prayer
Gather together as the wider church for prayer on Thursday evening at 8pm via Zoom
Reach out by phone or email to encourage people God brings to mind