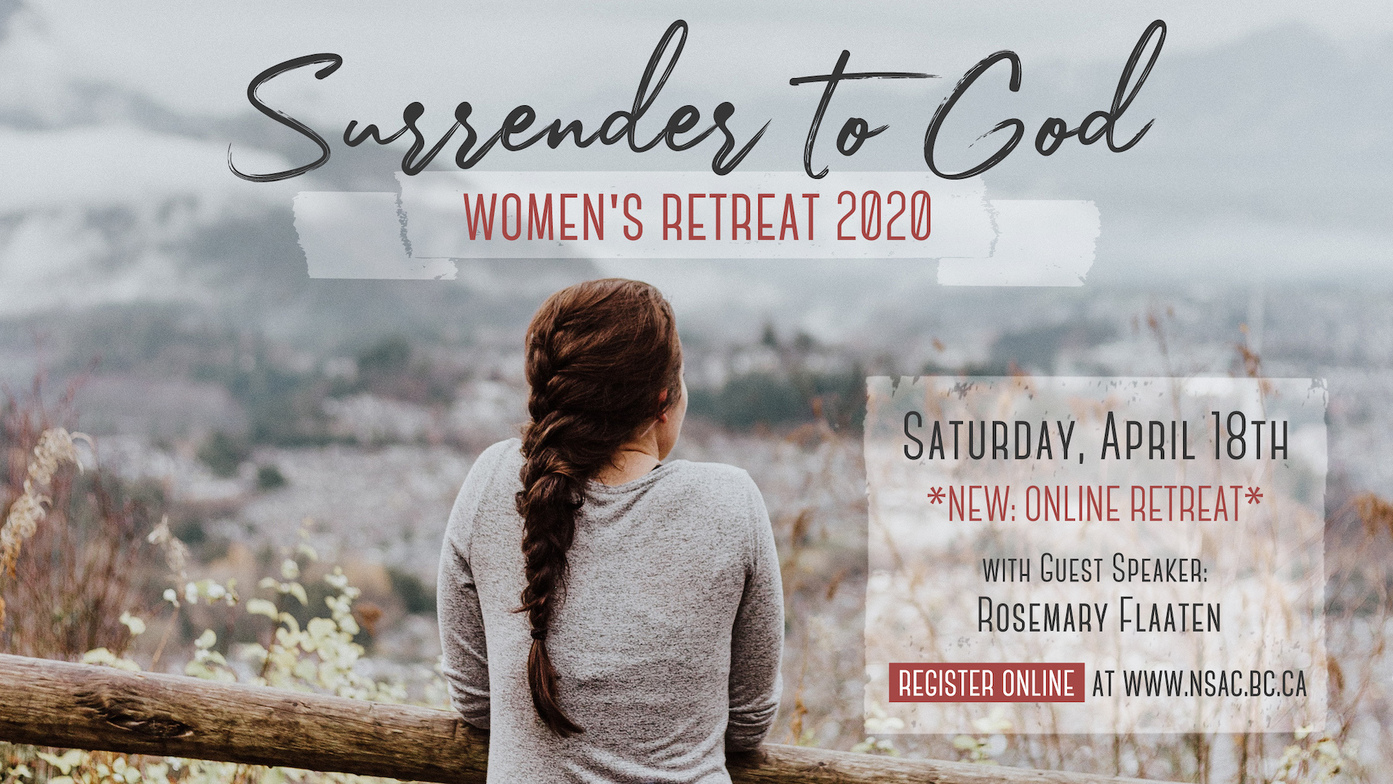 Save to your Calendar
Our Women's Retreat is moving to an online format on Saturday, April 18th!
The retreat is a great way to grow our faith and connect with women in our community. This year's theme is "Surrender to God" and our guest speaker is Rosemary Flaaten from Center Street Church in Calgary. We will also have breakout sessions where there will be time to discuss and pray together.
Please register below: